Khakhra is a thin cracker common in the Gujarati cuisine of western India, especially among Jains. It is made from mat bean, wheat flour and oil. It is served usually during breakfast.
Khakhra is a traditional Gujarati snack which is healthy, crispy and delicious on its own or with pickle or curd. The secret of making best diet methi khakhra lies in rolling thinnest possible roti and cooking on low heat while continuously pressing it with wooden press or folded cloth. Diet khakhra prepared with this recipe gets its delicious flavor from kasoori methi, which is added while preparing its dough.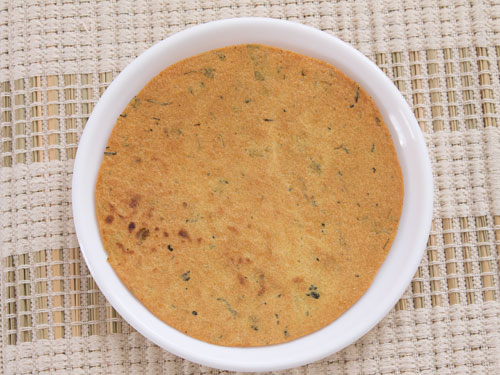 Varieties:
Khakhra is made in several varieties, such as methi (fenugreek), jeera (cumin), bajri, pudina, garlic, ajwain, pani puri, vada pav, pav bhaji, and pizza among others.