Honey is a viscous, sweet substance produced by bees and other insects, mainly from the nectar of flowers and plants. For bees, honey is a source of energy. In cold weather or when other food sources are scarce, adult and baby bees use stored honey as food.
Honey Nutrition Facts
The USDA provides the following information for 1 tablespoon (21 grams) of honey.
Calories: 64
Fat: 0g
Sodium: 0mg
Carbohydrates: 17g
Fiber: 0g
Sugars: 17g
Protein: 0.1g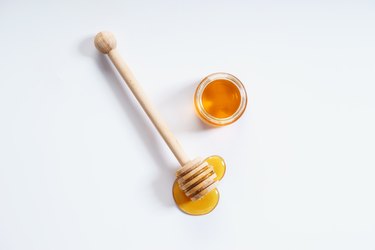 Here are some health benefits raw honey has to offer:
A good source of antioxidants.
Raw honey nutrition.
Antibacterial and antifungal properties.
Heals wounds.
Phytonutrient powerhouse.
Help for digestive issues.
Soothe a sore throat and cough.
Brain benefits.